The product recommendations in this post are recommendations by the writer and/or expert(s)
interviewed and do not contain affiliate links. Meaning: If you use these links to buy
something, we will not earn a commission.
Costco shoppers are fanatically loyal to the store and its Kirkland Signature products, but that doesn't mean that every item marked with the club's beloved label is going to find lasting success.  Even though Kirkland Signature brought in $50 billion in sales last year, according to Yahoo Finance, the presence of some of its products isn't always guaranteed.
The retailer discontinued at least 29 items in just the first three months of this year alone, including some bearing the Kirkland brand.
"Sometimes things are discontinued because they are no longer available in the quantities Costco requires," a Costco employee has explained on Quora. "Some are seasonal—we carry a pineapple habanero sauce on a seasonal basis, potato salad between Easter and September, and a picnic pack of ketchup, mustard, mayonnaise and relish from spring to fall."
Shoppers are typically warned beforehand that their favorite product will be discontinued, as Costco often places a black asterisk on the item's shelf tag—the dreaded "Death Star—to indicate that it won't be there for long.
While certain products are hardly remembered when they're discontinued, others are mourned by fans online. The discontinuation of some products can get shoppers so riled up that they'll start petitions to bring it back. Occasionally, that does the trick, as discontinued items have popped back up on the shelves, but customers have to permanently part with less-fortunate products.
From beloved pizzas, to imported cheeses, here are some of the discontinued Kirkland Signature products that customers miss the most.
Costco shoppers have been pleading with the warehouse chain to bring back its Kirkland Signature Frozen Four Cheese Ravioli for more than a decade now, but to no avail. The ravioli came in a four-pound bag, and contained ricotta, asiago, parmesan and grana padano cheeses.
Hundreds of people have been commenting on the same post on the warehouse chain's Facebook page, asking the company to bring back the beloved pasta, but the most recent update from the store was that the product was still discontinued.
"They have organic ones in the deli section that you can freeze, and that's fine," wrote one shopper on Reddit. "But I liked the pre-frozen resealable bag, so you could just take the handful you needed out. Very convenient."
There are a lot of different types of pizzas available at Costco, but for many shoppers there was just one that counted—the Kirkland Take and Bake pizza, which was discontinued several years ago. Costco continues to offer Kirkland brand frozen pizzas in the store, as well as hot slices available at the food court, but for many shoppers, it's just not the same.
"In my and many other people's opinions the Kirkland pizza was far superior," wrote one fan of the frozen pizza on Reddit. "You got way more pepperoni, it was far easier to save for later, and nowhere near as greasy as the food court's version."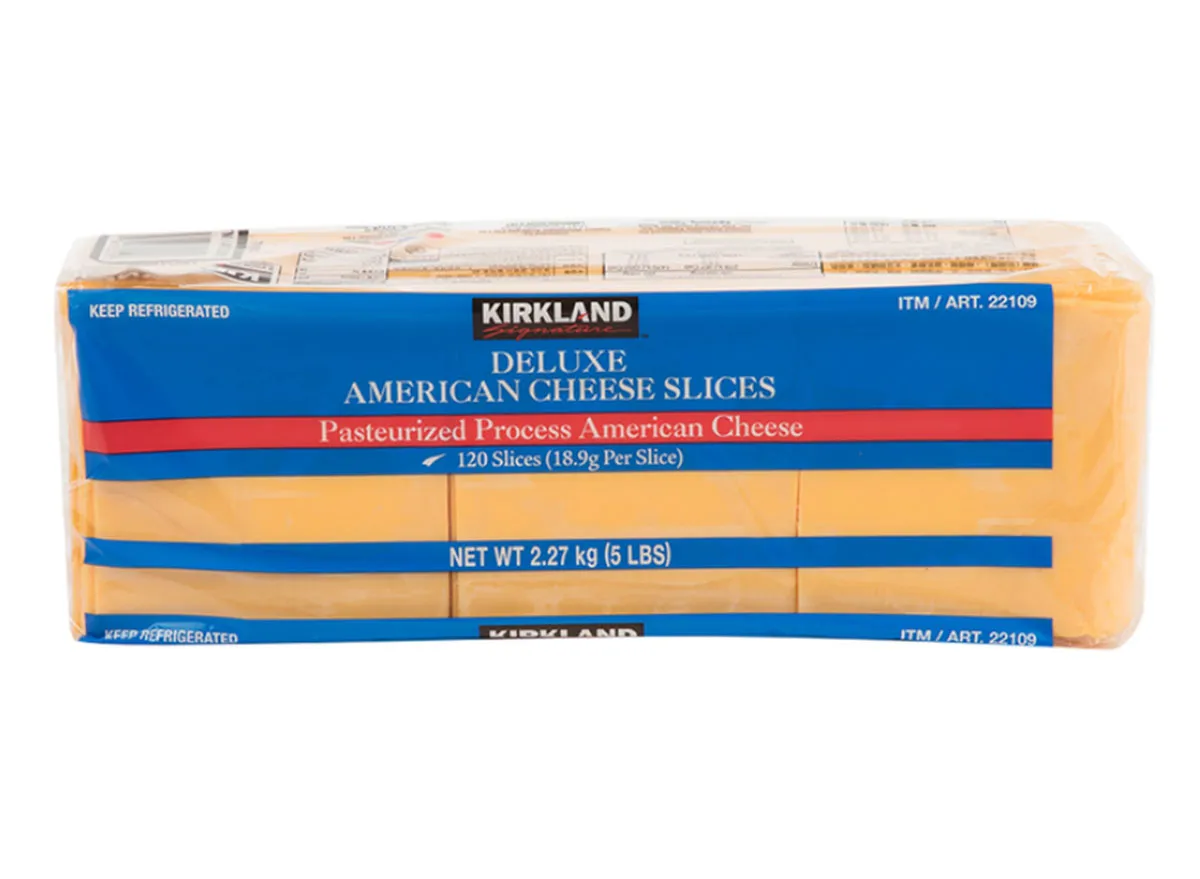 Perfect for a grilled cheese sandwich, or just a lazy-day snack, containers of Kirkland's American cheese slices came packed with 120 slices of cheese. The long-lasting fan favorite was sadly discontinued four years ago, amid declining sales.
"People are going away from American cheese in general now that the public is more health-aware," commented one shopper on Reddit. "American cheese is made of complete garbage and not even really cheese."
It's not just Kirkland's American cheese that saw declining sales. In 2018, a study from Euromonitor found that sales of processed American cheese were down 1.6 percent, and continuing to decline. The study attributed it to younger generations' lack of desire to eat processed cheese, although one brand tends to fare better than most: Kraft Singles.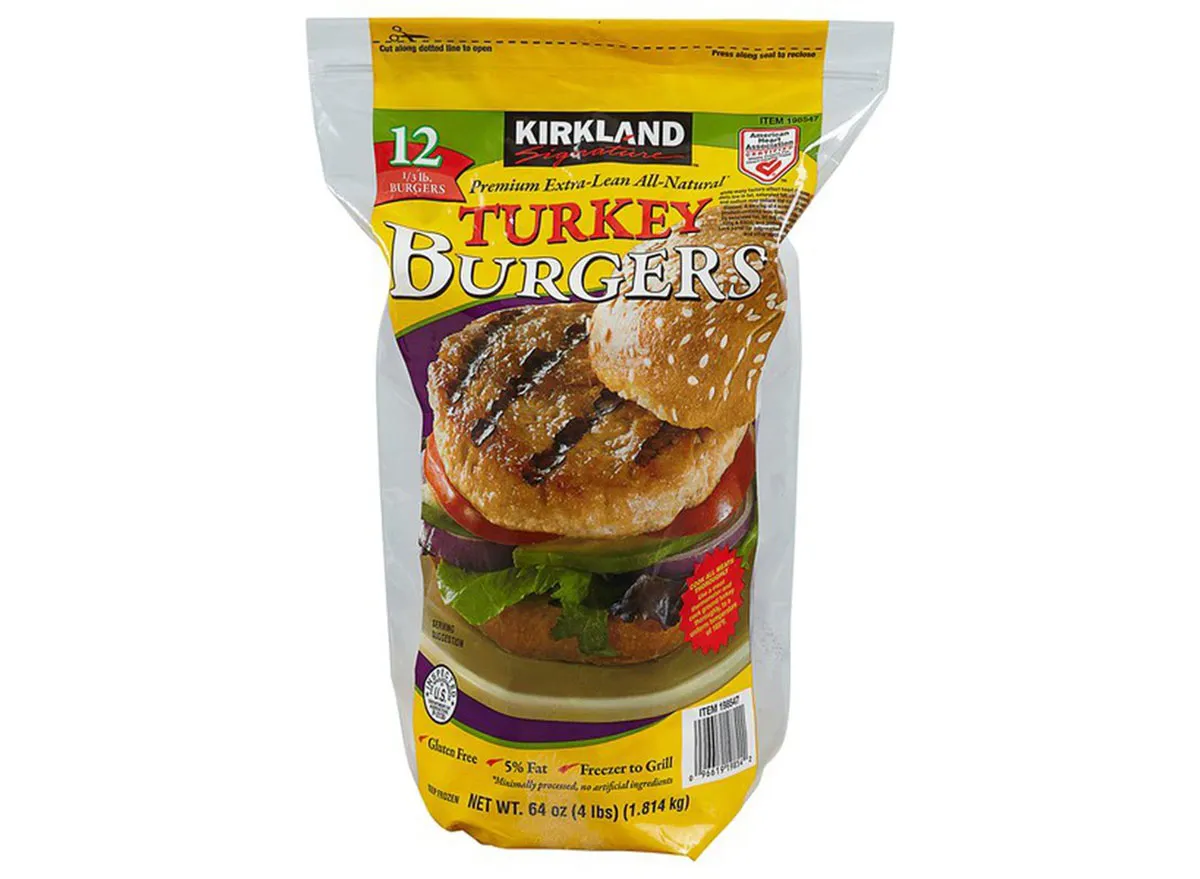 6254a4d1642c605c54bf1cab17d50f1e
For years now, turkey burgers have been growing in popularity as healthy alternatives to beef burgers. It's not just health reasons that people make the switch to turkey burgers, though. The Kirkland Signature turkey burger was a fan-favorite item at Costco because of its flavor, as well. The minimally processed burger, which only contained four ingredients, was also great for shoppers who had food allergies. That's why fans were crushed when the warehouse chain discontinued its store brand turkey burgers several years ago.
"I ate them every single day for years," wrote one shopper on Reddit. "They discontinued them. They were the best. I don't understand. I have so many food allergies and these were safe."
Since being discontinued, the burgers have been replaced with Columbus seasoned turkey burgers, an option that leaves fans of the Kirkland brand burgers disappointed and missing their old favorite.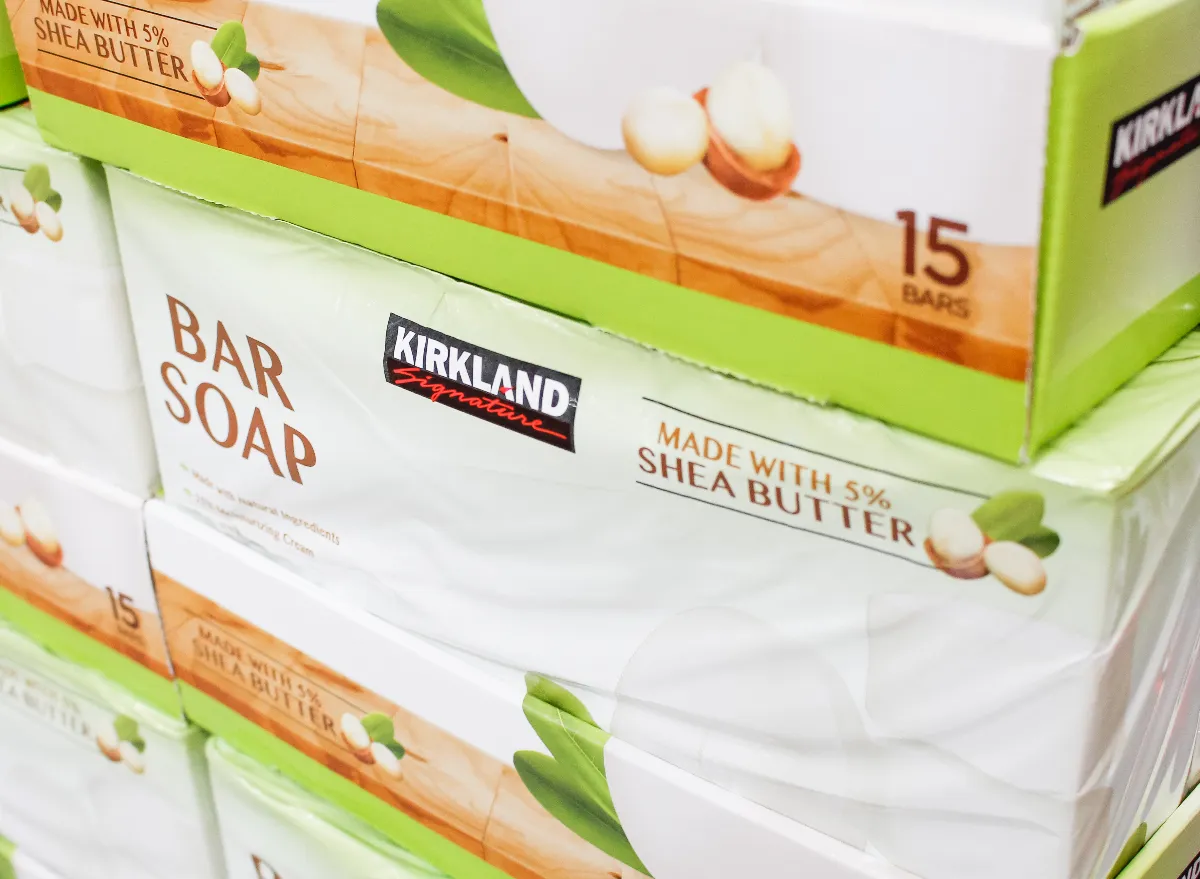 As any Costco shopper knows, the store doesn't just sell food. Shoppers can find a wide array of products, including household goods like body soap. But as of a few years ago, one of Kirkland Signature's fan-favorite body soap was discontinued, and customers lamented the loss of a soap that had a great lather and rinse.
"I am devastated, I ran out of my stock pile and went to Costco's today to stock up, seriously I nearly broke out in tears when I could not find it," wrote one Costco shopper on Reddit. "I went to the service desk and was told it was discontinued."
It might not be surprising that Costco reformulated its house brand's soap, because it seemed to be hit or miss. While some customers loved it and continue to miss it, other customers weren't fans, complaining about the soap's strong scent.
There are many reasons why a product can be discontinued at a store. For the Kirkland Signature Mini Peanut Butter Cups, sadly, the company who made them stopped producing the beloved candy for Costco.
"I wrote a letter to Costco about this, and they forwarded it to the provider that had made these," wrote one fan of the peanut butter cups on Reddit. "Let me tell you what a sweet company this is — they sent me in dry ice their many peanut butter cups with an apology that they don't make them anymore from my location and Costco."
The beloved peanut butter cups have been off the store's shelves for several years, but that hasn't stopped some shoppers from trying to get their hands on any packs that they can. It's still possible to buy peanut butter cups online from Linette Candy Company, the original company that made the sweet treats. Some fans have instead moved on to purchasing peanut butter cups from Aldi and Trader Joe's.