Jon Stahlecker had exhausted all treatment options and lost hope of surviving chronic lymphocytic leukemia (CLL) before Mayo Clinic offered him chimeric antigen receptor-T cell therapy (CAR-T cell therapy) in a clinical trial.
"We got all our affairs in order. I was trying to see as many people and relatives as I could," says Stahlecker. "We had bought land to build a house but put that on hold. When you think you may only have a couple years left, it's very difficult to make plans for the future."
Recognizing CAR-T cell therapy as his last option, the Wausau, Wisconsin, native enrolled in the trial in the fall of 2019. A baseline bone marrow test done before his infusion showed 80% of his cells were cancerous. Sixty days later, a bone marrow biopsy found no trace of cancer. He's remained cancer-free for three-and-a-half years.
Stahlecker's results are part of a CAR-T cell therapy study documented in The Lancet. The research found that 18% of participants with relapsing CLL who no longer responded to standard treatments such as chemotherapy or BTK inhibitor drugs experienced complete remission after a single infusion of standard CAR-T cell therapy.
"Overall, I am encouraged by the findings. In patients with CLL who achieve deep, complete remissions, so far we are not seeing relapses even years later, " says Saad Kenderian, M.B, Ch.B., principal investigator and hematologist at Mayo Clinic.
Chronic lymphocytic leukemia is a common cancer in which the bone marrow makes too many white blood cells. In advanced disease, treatment options are limited and many patients have poor outcomes.
CAR-T cell therapy is regenerative immunotherapy aimed at harnessing the power of genetically modified T-cells to kill cancer. CAR-T cell therapy has Food and Drug Administration approval for some B-cell lymphomas and leukemias and multiple myeloma, but not for CLL.
The research
The multi-site, industry-sponsored trial enrolled 117 patients with CLL and small lymphocytic lymphoma. One-third of the patients in the trial did not respond at all. Six died waiting for infusion, and 43 others died after receiving CAR-T cell therapy for CLL.
"It shows us there is room for improvement," says Dr. Kenderian. "We hope through research more patients will experience healing and we'll increase the long-term remission rate, make the therapy safer and extend its application to other cancers." 
Stahlecker considers himself fortunate.
"Before CAR-T, we knew every treatment was temporary and just hoped it would keep me in remission long enough for something new to be made available. We felt like we were kicking the can down the road," says Stahlecker. "The disease always came back and stronger than before."
It wasn't an easy journey for Stahlecker, who got very ill with dangerously high fevers for the first three weeks after undergoing standard CAR-T cell therapy.
"My body was waging war on the cancer cells inside me, so I was hopeful the treatment was working but wondered just how sick I was going to get and how long my body could hold up to the fevers and chills," says Stahlecker.
During that time, Stahlecker lost quite a bit of weight from stress and not eating, but then his fever broke, and he started feeling better.
"The change in how I felt was amazing, and three days after returning home from the hospital, I was able to shovel snow and start getting back to a normal life. I have never had any side effects, and I feel fantastic," he says.
Dr. Kenderian is collaborating with Mayo Clinic's Center for Regenerative Biotherapeutics and Center for Individualized Medicine on research to try to make CAR-T cell therapy more accessible and easier to tolerate. His team is investigating ways to expand CAR-T to more types of cancer, including those with solid tumors, through on-site biomanufacturing tailored to individual patient needs.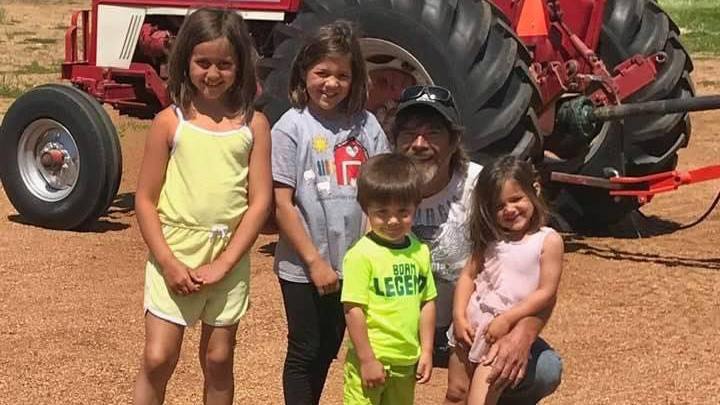 'I have a great life'
Stahlecker, now 64, says he feels as good as he did before he was diagnosed with cancer. He has gotten back to hunting and fishing. He and his wife are going ahead with plans to build their new house outside of Wausau.
"For the first time in years, I no longer have any ceilings or limitations on my life. I think I will live to be a very old man," he says. "I have a great life."
This article first published on Discovery's Edge.
###
Related articles