When Connor and Colson Kasper arrived at 32 weeks gestation, their mother, Alli Kasper, was better prepared than most parents for a stay in the Neonatal Intensive Care Unit at Mayo Clinic: She's the unit's interim nurse manager.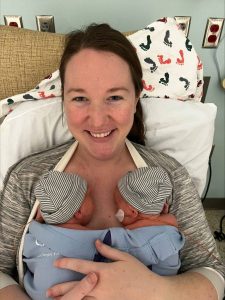 But her role had changed. She was now a mom, not a nurse. And her colleagues recognized that.
"Even though I was their colleague, everyone in the NICU treated me as my twins' mom and not their nurse," Kasper says. "The providers talked to my husband and me in plain language terms to ensure we both understood what was happening and what the plan was. The nurses were phenomenal and provided excellent care, kept me updated on any changes, and were genuinely kind and loving toward my babies."
That gave Kasper comfort.
"I had a sense of peace knowing my sons were getting the best care," she says.
50 years of caring
Fifty years ago, premature babies like Kasper's might not have lived past a few days. Now, thanks to new technology and scientific discoveries, even the smallest babies born as early as 22 weeks have a chance of surviving.
"We are commonly asked to consult with a mother who may be experiencing premature labor to describe care options for her newborn and family. The goal is to deliver a healthy baby with developmental outcomes optimized," says Christopher Colby, M.D., a neonatologist at Mayo Clinic Children's Center. 
The Neonatal Intensive Care Unit at Mayo Clinic began as a four-bed pilot project in 1973, spearheaded by the late Robert Feldt, M.D., a pediatric cardiologist, and Lloyd Harris, M.D., a pediatrician. The pilot was a success, quickly demonstrating the need for more space and personnel to care for the hospital's most fragile patients.
Fredric Kleinberg, M.D., was the original board-certified neonatologist at Mayo Clinic in 1977. Dr. Kleinberg credits medical advancements, including more sophisticated ventilation devices, with improved rates of survival at less mature gestational ages.
"Technology has come a long way since the days of using 5-foot-tall compressed air and oxygen tanks to help premature babies breathe," says Donna Hanks, who was a nurse in the Neonatal Intensive Care Unit for 43 years.
As Hanks notes, medical equipment has been refined to support newborns — some of whom weigh less than a pound at birth. These mechanical advancements include high-frequency ventilation and continuous positive airway pressure machines.
In addition to better equipment and new technologies, medication discoveries have improved the survival rates of premature babies.
"Administering the antenatal steroid known as betamethasone to the mother at least 48 hours before delivery has been demonstrated to improve survival and long-term outcomes for premature babies," says Stephanie Mavis, M.D., a neonatologist at Mayo Clinic.
Growing up
Mayo Clinic's original four-bed Neonatal Intensive Care Unit has grown to include two Neonatal Intensive Care Unit locations in Rochester, where 879 newborns received care in 2022.
A neonatal telemedicine service introduced in 2013 serves even more patients, placing a neonatologist virtually at the bedside of any newborn across the entirety of Mayo Clinic Health System. This service assists local care teams with the stabilization of critically ill babies and has supported nearly 1,000 newborns since its inception.
All of the tiny tots who receive care at Mayo Clinic are invited to an annual NICU family reunion, an event that has taken place for 39 years.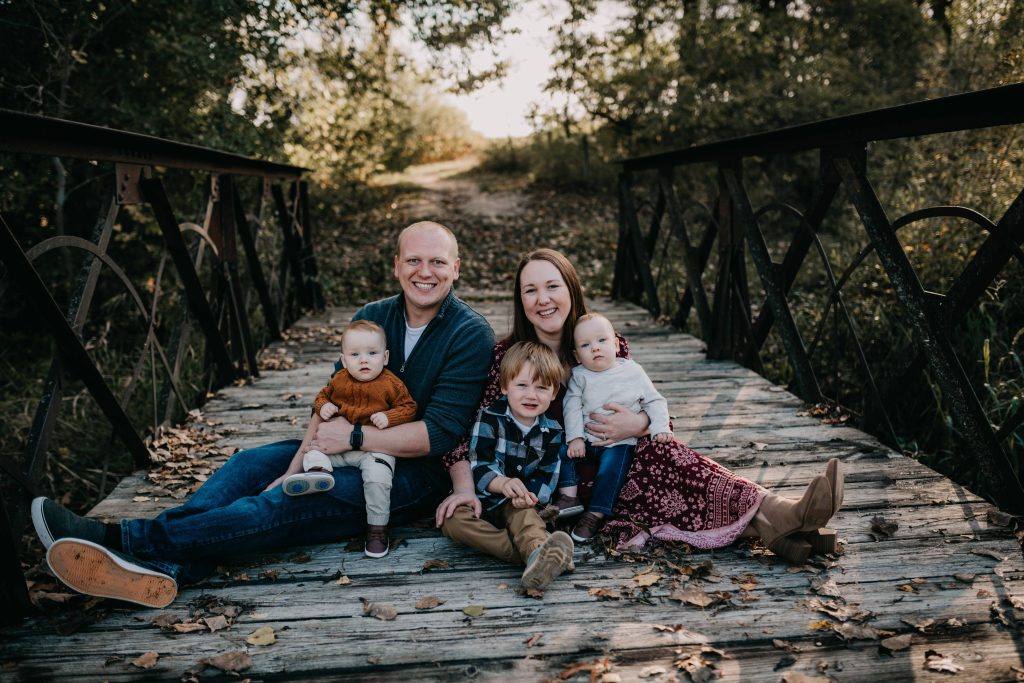 Kasper and her family attended this year's event, which she experienced as both a mother and a nurse. At the event, a former patient thanked her for taking care of him when he was a baby — a gesture that brought tears to her eyes.
"It makes the long and exhausting shifts worth it," Kasper says. "More than a gathering, the reunion is proof that our work in the NICU truly makes a difference."  
That's something she knows firsthand: Kasper herself was born at 32 weeks.
"My parents always raved about how amazing the nurses who took care of me were," she says. "I knew from a young age that I wanted to work in a NICU to give that same level of comfort and compassion to my patients' parents."
Related articles