Travis Kelchen's path to a regenerative intervention at Mayo Clinic began when he was on vacation in the Dominican Republic and could barely walk at his brother's wedding. At 31, he was tired, winded and losing color. Within months, his cardiologist said he could not do anything more for Travis' congenital heart defect and referred him to Mayo Clinic. Travis arrived at Mayo just in time: His failing heart went into cardiac arrest.
Whether it was luck, fate or a miracle, his Mayo physician, the ICU team and the cardiac surgery team were all on duty at the time. They pulled together instantly, rushing Travis to the operating room and implanting a mechanical bridge to transplant.
"I just remember a bunch of doctors saying, 'Mr. Kelchen, I gotta shock you to bring you back,'" says Kelchen. "They kept me alive when a lot of people didn't think I would make it. I just have to say, 'Thank you' to the doctors."
Living with Ebstein anomaly
Travis was born with Ebstein anomaly, a rare defect in which the tricuspid valve in the right side of the heart is malformed. The native of Monticello in eastern Iowa had few debilitating symptoms for most of his life. Silently, however, his heart was having difficulty pumping blood and had grown to more than five times its normal size to compensate.
"He needed a transplant, but he was too sick to have anesthesia. It was a complex case made even more risky by the size of his heart. He was not a good candidate for surgery at that time," says Atta Behfar, M.D., Ph.D., a transplant cardiologist. "We chose an intervention that went through the skin and major blood vessels to stabilize his heart function without surgery." Dr. Behfar is the Russ and Kathy Van Cleve Professor of Regenerative Medicine and director of the Mayo Clinic Van Cleve Cardiac Regenerative Medicine Program.
ECMO as a bridge to transplant
Dr. Behfar and the cardiology team used extracorporeal membrane oxygenation treatment (ECMO) to bypass Travis' diseased heart. ECMO is a mechanical circulatory support device that pumps blood through body when the heart is too weak to function on its own.
"We believe this is one of the first cases, if not the first reported case, of successfully bridging an Ebstein's anomaly patient to transplant with a mechanical intervention of this type," says Dr. Behfar. "ECMO took pressure off his diseased right heart so it and nearby organs could regenerate and heal. Our goal was to get him well enough to tolerate a heart transplant."
The use of ECMO as a regenerative medicine bridge to transplant is a procedure Dr. Behfar's team studied and developed in the Mayo Clinic Van Cleve Cardiac Regenerative Medicine Program within Mayo Clinic's Center for Regenerative Biotherapeutics. Together with the cardiovascular transplant team, they are now bringing it to other patients with rare and complex conditions.
This first known documented use of ECMO as a bridge to transplant for Ebstein's anomaly is described in Mayo Clinic Proceedings.
Successful transplant
While on ECMO, Travis was able to get up, move around and participate in physical therapy. After 38 days, his heart was strong enough for anesthesia and he was taken off the machine. Eight days later, in May 2021, Travis received a heart transplant.
"When I was first training as a fellow, extraordinary measures like ECMO for complex heart cases were typically done with surgery," says Dr. Behfar. "Now they are less invasive and are becoming a key element to our practice. It's exciting to see how this technology has progressed to meet the needs of our patients."
Dr. Behfar credits the efforts of a multidisciplinary team for the success. This case was a collaboration with Mauricio Villavicencio Theoduloz, M.D., and Joseph Dearani, M.D., from surgery; Suraj Yalamuri, M.D., from cardiac anesthesia; and William Miranda, M.D., from adult congenital heart disease, who helped guide this bridge to transplant procedure and manage the patient."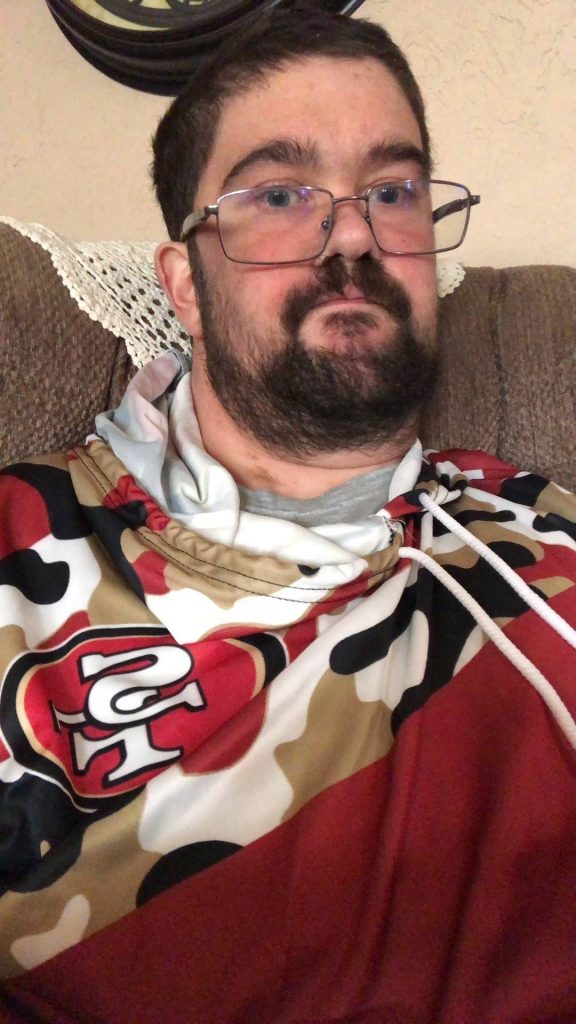 Travis has returned to his job in shipping and receiving at a farm, home and auto store in Iowa. He uses his second chance in life to enjoy hobbies like hunting, fishing and camping.
"I have way more energy, and I can do a lot more things," says Travis. "I have an exercise bike that I ride, and when the weather is good, I walk three miles a day."
Dr. Behfar's team continues to refine regenerative bridge to transplant procedures through research within the Mayo Clinic Van Cleve Cardiac Regenerative Medicine Program. The program also focuses on research to advance cellular and acellular therapies and tissue engineering, which supports the strategic goals of the Mayo Clinic Center for Regenerative Biotherapeutics and its objective of delivering new cures to the practice.
Related articles