The product recommendations in this post are recommendations by the writer and/or expert(s)
interviewed and do not contain affiliate links. Meaning: If you use these links to buy
something, we will not earn a commission.
There are so many reasons that shoppers love Costco, and the bakery always seems to make it to the top of the list. Hands down the best-smelling department in the whole warehouse, the Costco bakery regularly comes out with new crave-worthy desserts and often brings back old favorites, too.
Whether it's the infamous pumpkin pie that flies off the shelves around Thanksgiving (even if it did go up $1 last year), or the viral Peanut Butter Chocolate Pie that generated mixed reviews earlier this year, there's always something to tempt your senses in this popular section of the store. Don't be intimidated by the massive size of these desserts: it's a quick solve if you grab a few friends.
With so many items to choose from, I decided to test nearly a dozen Costco bakery desserts to determine which is the absolute best. My criteria prioritized taste first and foremost, but I also considered storage, kid friendliness, and value. There will always be personal preference when it comes to desserts: chocolate versus vanilla, cakes versus cookies, the rivalries go on.
Costco is not always consistent about what's available at each warehouse, which certainly dictated which desserts to include in these rankings. I popped back in a few different times to my local warehouse, and each time I did, the selection varied. I tried to include a mix of new, seasonal, and classic desserts in testing. Given that it's currently summer, the fall favorites have yet to hit the shelves.
Here is how each of these Costco desserts fared, ranked in descending order from least loved to my top favorite.
I've always been confused by these "mini" cupcakes, priced at $9.99 for a pack of six. They look too big for one sitting, but also too small for sharing beyond just cuting cut them in half. Trying them out didn't clear up my confusion. The taste of the "cake" part is eerily similar to a Costco muffin just dolled up with frosting.
I wouldn't mind as much if they included a good amount of raspberries studded throughout but the actual fruits were extremely minimal. My kids liked the frosting but to me, it tasted very artificial raspberry and nothing else. They are pretty to look at but I wouldn't waste your time. The woman checking my receipt on the way out told me the lemon versions (released later in the summer) were really the best ever, so maybe those are worth a try.
Costco's new S'mores cookies seemed perfect by design. Slightly smaller than the usual Costco-sized cookies, the S'mores rounds come ready to go in a 23-ounce container that is perfect for taking to parties. I was all-in on grabbing these until my family of four taste-tested them. The cookies are made with graham cracker crumbs, which gives them a good honeyed flavor but also makes them extremely dry—so dry that even the chocolate chunks and studded marshmallows couldn't save them.
They would probably work better with a glass of milk, if that's your jam. We did bring the leftovers to a party and they went like hot cakes. For only $9.99, there is really no harm in trying if you need something quick to feed a group. Otherwise, I'd say skip them and make real s'mores over the fire instead.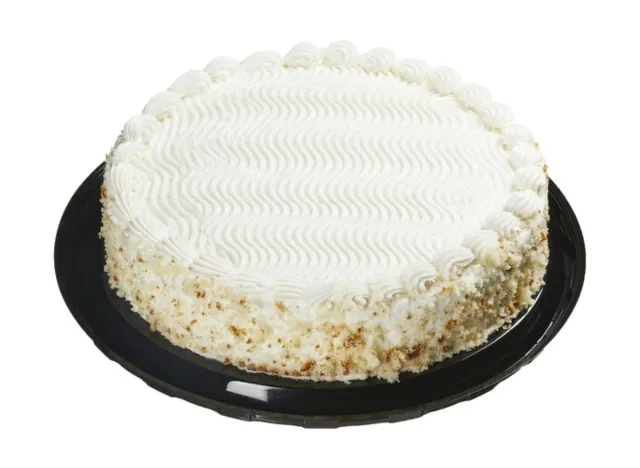 I'm a big fan of the Costco sheet cakes for birthday parties and other celebratory events, so I thought we'd give the classic round version a try. This vanilla cake is said to be filled with vanilla cheesecake mousse, although the cheesecake part was lost on me—it just tasted like vanilla filling. One of my tasters described it as "a grown-up Twinkie."
At $15.99, it's a great choice for a birthday celebration. The cake is very moist and you could easily add fruit or sprinkles to jazz it up. It's a little harder to store since it's so big and tall, so I would recommend indulging with a big group versus just having it around the house to eat. You could put in storage containers but it obviously wouldn't look as nice.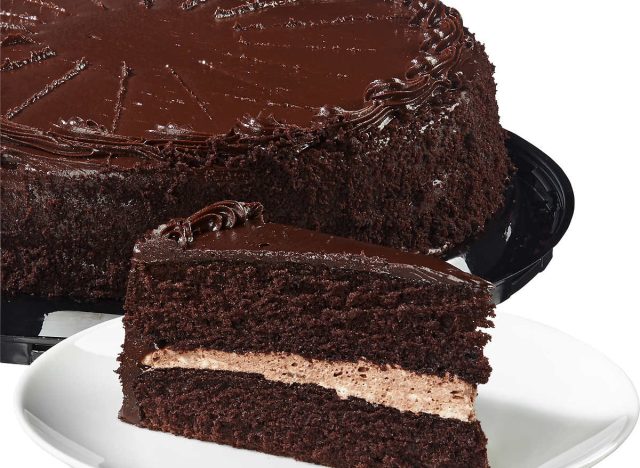 In addition to its vanilla cake, Costco also sells a chocolate cake for the same price of $15.99. I would say most people would choose the chocolate. It is certainly more decadent tasting than the vanilla, and if you're a chocolate lover, then you'll adore this one: it's fluffy and moist with a light and airy mousse filling and rich chocolate frosting.
Considering its substantial size, it presents the same storage problem as the vanilla cake, so you either need a lot of space or you'll have to smoosh it into containers. But it's a good bet if you have a reason to celebrate. Sometimes you'll even find them already frosted with "Happy Birthday" or other designs.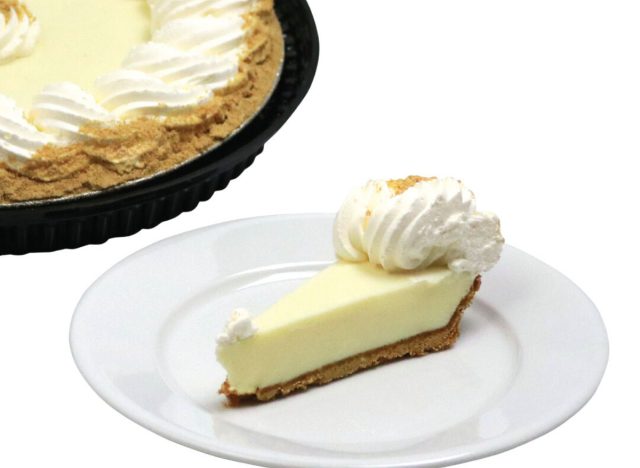 Costco makes massive pies and the Key Lime is no exception. This bad boy weighs four pounds and could easily serve 12 to 15 people. That's great if you are gathering with enough people. My crew really liked the taste of the pie but found the graham cracker crust really inconsistent with thickness and density, which made for a few odd bites.
It's not the best key lime pie I've ever had, and my kids seemed less than thrilled as well, but it serves its purpose for a large crowd. Like the cakes, it also takes up a lot of fridge space. For true key lime lovers (which I am not), it's an exciting seasonal get, so for $15.99 could be worth a try.
This standard 24-cookie variety pack—including chocolate chunk, oatmeal raisin, and white chocolate macadamia varieties—has been around Costco for as long as I can remember. It's a good get, if you just want something tried and true. For $9.99, you have this trio of options, each separated out for you, and easy to take to a barbecue, picnic, or just to keep as a pseudo-cookie jar on your counter for days.
These cookies don't have to be refrigerated like some of the other Costco desserts, which is a huge plus. And it's easy to take just one cookie versus a giant slice of a massive cake or pie. Are they our most favorite cookies? Probably not, but they are good enough that members of my family have all walked by them this week breaking pieces off to try. Getting a full two dozen bakery cookies for just $9.99 is a great deal, and it's a good move the next time you are tasked with bringing dessert to a gathering and you don't have time to bake.6254a4d1642c605c54bf1cab17d50f1e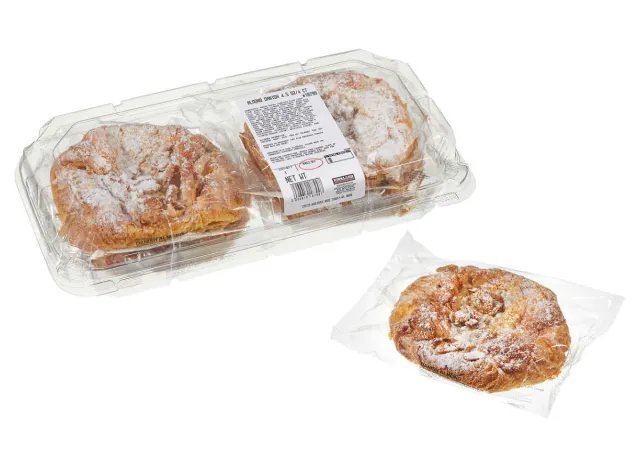 Is the Danish a breakfast or dessert pastry? This question sparked a real argument in my household. But after tasting two different Costco varieties, I realized these are definitely a dessert. (Still, I won't tell if you snag one for breakfast.) All flavors of Costco Danishes are generally well received, and the cool thing about the Danishes is you can grab two four-packs of any variety for $11.99.
The almond Danishes were a hit among the adults in my house, thanks to the marzipan filling sprinkled with powdered sugar and almond slices. They'd make a great pick for an adult brunch. Of all the desserts, this is the one I would try my hand at freezing and think it would do well reheated.
"These taste like mini apple pies," my kids exclaimed, and I don't disagree. Although my husband favored the almond version, we both loved the apple Danishes, too. They're chock full of sliced apples in that same style of gooey, cinnamon sauce that we also love in a well-made apple pie. The pastry made a nice vehicle for the saucy fruit, and they are delicious cold or heated as per the instructions on the box. They can last for a few days out of the fridge and are a nice dessert to take a few bites of here and there.
This seasonal dessert debuted in June and it's one you'll want to snag for the summer season.  Weighing right around three pounds, this cake may be heavy but it tastes very light, with a whipped cream frosting and strawberry jam that comes sandwiched between layers of a denser cake.
It's rectangular like Costco's popular tuxedo cake, so it's easy to cut smaller pieces for all to enjoy. (It's  easier to store as well!) It was a hit among kids and adults alike. According to a bakery employee at my local Costco warehouse, these and the tuxedo cake are shipped frozen from a central Costco location, so the  staff isn't making them all day long like you see with the sheet or layer cakes. So if you see one, grab it—priced at $17.99 each, they won't last long.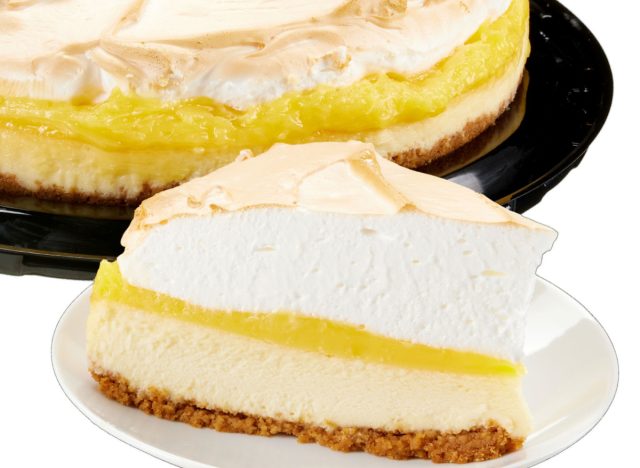 The lemon meringue cheesecake was the sleeper hit among all of the desserts we tried. In my family, we aren't the biggest lemon dessert people, but we felt like we'd be remiss not to give it a try. The dessert was delicious. The lemon curd was the particular highlight, and paired with the cheesecake, it was divine. It was the perfect combination of sweet and tart. My kids gobbled it up, too.
There was a little too much meringue but it was easy to swipe off the top. I do have one complaint about this cake. When we went to indulge the next day, it really wasn't the same—a little tangier, but not in a good way—so I wouldn't recommend lingering with this one. At $19.99, it's one of the pricier desserts so make sure you have a good reason (and enough mouths on hand) to devour this one in one sitting.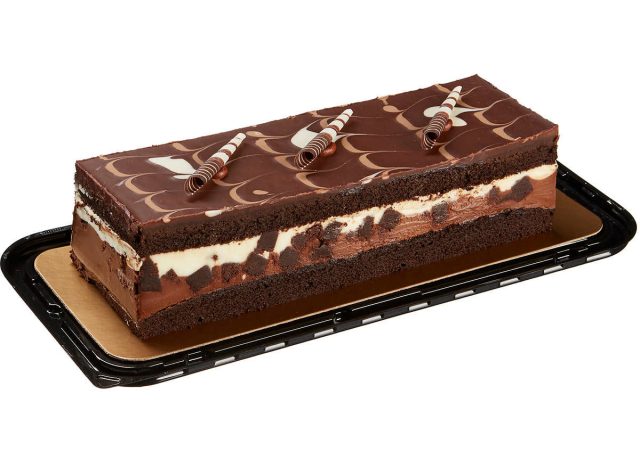 There is truly something luxe about this dessert, which is probably why it's called a tuxedo cake. Well, that and it's dapper appearance, all decked out in shades of white and brown. Regardless of what the name means, this dessert tastes like it walked off a restaurant dessert menu. The cake has a lot going on, with both chocolate and white chocolate mousse, a denser chocolate cake bottom, brownie chunks, and a chocolate ganache topping.
It is quite rich but, like the strawberries and cream cake, it's also easier to store in the fridge because of its rectangular shape, so you can easily save some for later. It was the most loved dessert among both kids and adults and really felt like a special dessert. And for just $16.99, it's hard to pass up.
If you're looking for one really good Costco dessert to please your whole crowd, the tuxedo cake is an impressive move.