The Food and Drug Administration officially approved the first over-the-counter birth control pill, Opill, on Thursday. The decision marks the first time a contraceptive pill can be sold in the United States without a doctor's prescription.
Opill's approval comes at an especially urgent time. Women's access to abortion and reproductive health care have faced increasing restrictions in the wake of the Roe v. Wade's overturning in June of 2022.
"We're living in a time where people's options for controlling their reproductive trajectory are being curtailed," Dr. Beverly Gray, M.D, an associate professor for obstetrics and gynecology at Duke University tells Women's Health. "Another option for contraception that's more effective than the current over-the-counter methods is huge."
The FDA-approved pill fills a gap in public healthcare: Women will be able to get a highly-effective form of birth control without a prescription from a doctor. Perrigo, Opill's manufacturer, said in a statement that this type of birth control is backed by "nearly 50 years of use and scientific evidence." So while the over-the-counter approval is new, the pill itself is not.
Meet the experts: Dr. Beverly Gray, M.D., is an associate professor for obstetrics and gynecology at Duke University. Dr. Maria Sophocles, M.D., is a board-certified ob-gyn and the medical director of Women's Healthcare of Princeton. Dr. Erin Fleurant, M.D., is an ob-gyn at Northwestern Medicine.
This new over-the-counter option already has backing from the American College of Obstetricians and Gynecologists, the American Medical Association, and the Society for Adolescent Health and Medicine.
Below, experts explain everything you need to know about the new drug, and when it might hit store shelves.
What is Opill?
Opill is a progestin-only daily oral birth control pill. This specific medication pill has actually been around for decades (the FDA approved the contraceptive for use in the United States back in 1973) and is currently available through a prescription.
Opill is often referred to as the "mini-pill," because most generic oral birth control pills contain the hormones estrogen and progestin, while this one only contains progestin.
How does Opill work?
Opill works similarly to all prescription birth control pills, and the medication needs to be taken at the same time every day to be effective.
Specifically, Opill contains .075 mg of a hormone called norgestrel, which is a type of progestin, says Dr. Maria Sophocles, M.D., a board-certified ob-gyn and medical director of Women's Healthcare of Princeton. Progestin is a synthetic hormone that mimics a naturally occurring hormone called progesterone. In your uterus, progesterone thickens the cervical mucus, making it more difficult for sperm to swim through and fertilize the egg. Progestin works the same way.
"We get pregnant [during ovulation] because the mucus in the cervix becomes really thin and watery, so the sperm can swim through it," explains Dr. Sophocles. "The pill makes the mucus even thicker so the sperm can't get to the uterus."
What are the side effects?
The side effects for progestin-only pills like Opill are quite minor compared to combined progestin and estrogen pills. "When we talk about side effects [for birth control pills], it's usually the estrogen side of the birth control that can lead to rare side effects," says Dr. Erin Fleurant, an ob-gyn at Northwestern Medicine.
Opill side effects include irregular bleeding, headaches, dizziness, nausea, increased appetite, abdominal pain, cramps or bloating, according to the FDA.
How effective is Opill?
Once it hits pharmacies, Opill will be the most effective over-the-counter contraceptive when compared to condoms and spermicides. This is just as effective as other IUDs or birth control pills, when taken at the same time every day, according to Dr. Sophocles. "It's got about a seven percent failure rate, and that's mostly due to human error."
Progestin pills also have few conditions where a doctor would recommend against taking it, according to Dr. Fleurant. "Only people with active breast cancer should not take this pill," she says.
Dr. Sophocles also adds that those with liver disease should also avoid taking it.
How much will Opill cost?
At the moment, it's hard to say. Under the Affordable Care Act, all health insurance covers at least one birth control method in their benefits, which make co-pays relatively affordable. However, one concern with the FDA-approval of the Opill is "shifting the cost burden from the healthcare system to the shoulders of individuals," says Dr. Fleurant.
"Perrigo is committed to making Opill, which is now the most effective method available OTC at preventing pregnancy, accessible and affordable to women and people of all ages," said Frederique Welgryn, Perrigo Global Vice President for Women's Health, in a statement.
When will Opill be available?
Perrigo has said that Opill will be available in starting in early 2024. And the FDA says that the drug will be able to be purchased in drug stores, convenience stores, grocery stores, and online.
This content is imported from poll. You may be able to find the same content in another format, or you may be able to find more information, at their web site.
Why is it such a big deal?
Easier access to birth control is a huge win for women's healthcare, and one that is long overdue. "Over one hundred countries already have [over-the-counter birth control] in place before the United States," says Dr. Fleurant.
Experts stressed that requiring a doctor's prescription creates an unnecessary hurdle for women seeking reproductive health care, citing transportation, time off work, and lack of access to healthcare providers. And roughly three in four women want an over-the-counter birth control option, according to a study by KFF.
"It's just easier access," says Dr. Gray. "I don't think doctors need to be gatekeepers for contraception."
All three experts interviewed for this article agreed that making Opill available over-the-counter breaks down a huge barrier for people seeking contraceptives.
"This is the kind of step forward that should really be politically irrelevant," says Dr. Sophocles. "Whether you're red or blue, you've just made contraception easier for people and it's better contraception than what's otherwise available over-the-counter in terms of effectiveness."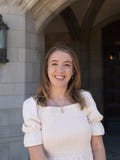 News Editorial Assistant
Olivia Evans (she/her) is an editorial assistant at Women's Health. Her work has previously appeared in The Cut and Teen Vogue. She loves covering topics where culture and wellness intersect. In her free time, she enjoys cooking, running, and watching rom-coms.